Those who use the term "Gun Death" frequently claim that guns are different because they can turn simple fights and arguments deadly.
He was fighting with someone about 10:30 p.m. when that person pulled out a knife and stabbed him several times, said police News Affairs Officer Ron Gaines.

Gaines did not know whether the stabbing stemmed from a domestic situation, but said one person was being questioned early Thursday.
The argument turned deadly…and no "Gun Death"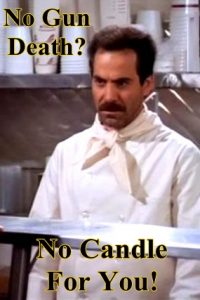 Their arguments are invalid!
h/t Mike W.