Wow, this is bad
The parents of a malnourished baby have been charged with second-degree murder after the three-month-old died weighing just three pounds – half what she did at birth…Nicole Soto was born healthy, weighing six pounds and eight ounces at birth and with no medical problems, doctors told police.

The couple is being held at Oklahoma County jail on $30,000 bail each.
This case turns my stomach. But the antis don't care, because it isn't a "Gun Death".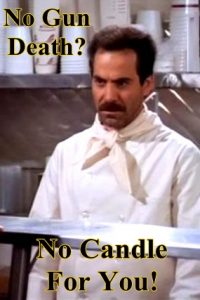 Sick, aren't they?
h/t Bob