A 6-year-old boy whose throat was slashed by an intruder high on PCP-laced marijuana was killed trying to save his sister, coming to her aid as she was being assaulted on the floor, prosecutors said Tuesday.

Osvaldo Rivera, who is charged in Sunday's middle-of-the-night attack, sobbed during an appearance Tuesday in court in which bail was set at $5 million.
They say the assault on the girl was sexual in nature as well. So we have a sexual assault, illegal drug use, and a murdered child. BTW in Camden New Jersey which has some of the nation's highest "Gun Death" as well as gun laws.
Still this case, there were no guns. There were no gun deaths….there is no concern from the anti-rights people.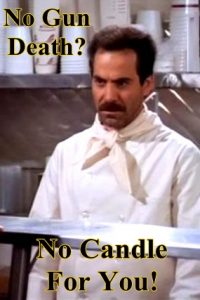 Sad
h/t Bob