A 14-year-old Indianapolis girl was facing a preliminary charge of murder Sunday after allegedly stabbing her four-year-old cousin to death.

Police said the teenager, who was not identified, stabbed the boy at his grandparents' Indianapolis apartment at around 11:00pm local time Saturday and then fled the scene, WXIN-TV reported.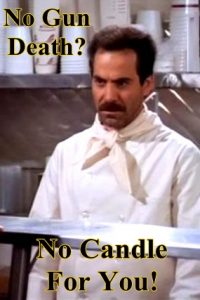 Candles are just for "Gun Death", this one isn't useful to the anti-rights cause!