"Car Death" isn't like "Gun Death", because "Progressives" drive cars! (BTW how about that saturation of scare quotes there!!)
A teenager was killed Monday night trying to cross South Central Expressway in Dallas.

Frank Miner, 16, was struck by a car on the freeway near Metropolitan Avenue. He was rushed to the Baylor Hospital where he was pronounced dead on arrival.
What a horrible scourge of traffic deaths! Where is the "Common Sense?"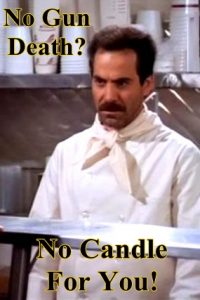 h/t Bob