Something I wouldn't think I'd get more stories about, but again, a death related to sex slavery:
DETECTIVES have charged a suspected member of a sex trafficking syndicate with murder over the brutal 2009 death of Melbourne man Abraham Papo, who was allegedly killed while attempting to help a Korean prostitute.

Papo, 27, died after being struck repeatedly with a tyre lever outside a South Melbourne brothel in February 2009, following an altercation with brothel employee De Jun "Kevin" Zheng.
I believe a "tyre lever" is Aussie-speak for a tire iron, which is a tool so crucial to safety that every car comes with one standard. For those who think guns cause crime, why is it murder is so uncommon, yet there are probably more tire irons than there are people in any nation that has a highway system!
Of course slavery, for sexual reasons or otherwise, is also illegal like murder. Didn't stop this jerk.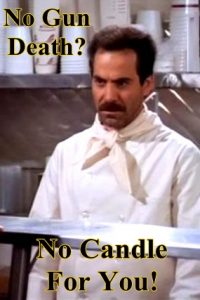 h/t Sean