Police say a Camden, N.J., mother apparently decapitated her 2-year-old boy and put his head in the freezer of their home before she fatally stabbed herself.
She was a sick monster, now she's dead. Good, I just wish these beasts would start with themselves before moving to the next check box on their to-do list.
Still no gun, so no "Gun Death" so the antis don't care!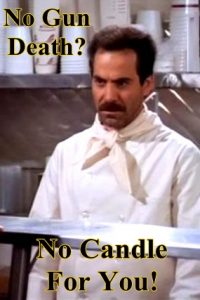 h/t Mike