When I bought my house I filled it with my guns. It had a pool which I dismantled and disposed of. Why? Because pools are dangerous!
In cooperation with the U.S. Consumer Product Safety Commission (CPSC), Wal-Mart Stores Inc., of Bentonville, Ark. and Toys R Us Inc., of Wayne, NJ are announcing the recall of about 21,000 inflatable Banzai in-ground pool water slides. During use, the slide can deflate, allowing the user to hit the ground underneath the slide and become injured. The slide is also unstable and can topple over in both still and windy conditions and carries inadequate warnings and instructions.

The CPSC is aware that a 29-year-old Colorado mother died in Andover, Mass. after fracturing her neck going down a Banzai in-ground pool water slide which had been placed over the concrete edge of a pool. The victim hit her head at the bottom of the slide because it had partially deflated.
Swimming pools kill far more people every year than guns. Of course those who hate freedom only focus on "Gun Death" because they are evil.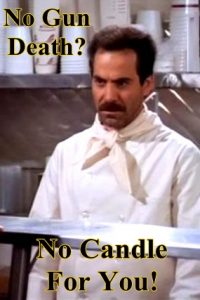 h/t Wallphone