Yesterday you were eating turkey….not this:
Authorities say the winner of a roach-eating contest in South Florida died shortly after downing dozens of the live bugs as well as worms. The grand prize in Friday night's contest was a live python.
Not sure what the exact cause of death was, but we KNOW it wasn't a gun! SUCESS!!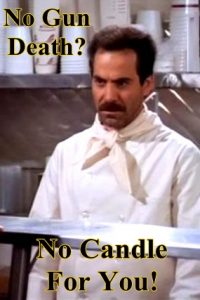 h/t Wallphone