This is a new one.
A 12-year-old New York City boy was crushed to death when he got caught in an electronic roll-up gate where he was playing.

Police say Yakim McDaniels suffered severe head trauma and was rushed to Brookdale University Hospital and Medical Center where he was pronounced dead.
Hey but NYC has strict gun-control laws! That's worth something, right?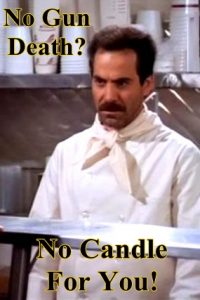 h/t Bob