Odd that when somebody has an accident with a gun, its touted as a "Gun Death" and a reason to limit freedom. This case doesn't count.
A 20-year-old man was killed Wednesday when a tree he was cutting down fell on him, officials said.

Emergency responders were called to a house in the 1500 block of Parsons Lane about 7 p.m.

The victim's name had not been released late Wednesday. Witnesses told police the victim was a friend of the homeowner and that he was helping several other men cut the tree down.
Details are a little light. Of course anybody with the money can buy or rent a chainsaw without a background check or a permit. I believe in most urban areas you need a permit to fell a large tree, or possibly a license. I've felled a few trees in my life, and there is a LOT of finesse, and it can be VERY dangerous, as you can obviously see.
Hey, but no gun, no "Gun Death", so no big deal!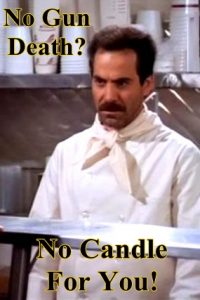 h/t Bob