Tubing is fun, but I never got much of a thrill out of it. Maybe I was wrong:
A teenage girl was killed when a fishing boat pulling her and a friend on an inflatable tube steered too close to the shore.

Deviny Boes, 15, hit a steel piling when the inner tube hit the dock near Tampa Bay, Florida, throwing both girls into the air.

She was given CPR by the boat's driver and other witnesses but later died at St. Petersburg General Hospital.
I guess I didn't get a thrill because my friends were careful when towing me. Hey but no "Gun Death"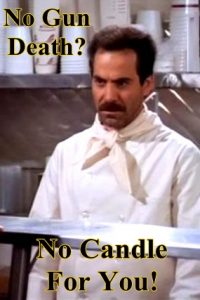 h/t Bob