I gotta say I don't get this gun!

Look at Destinee's hands….I suspect she has smaller mitts than me: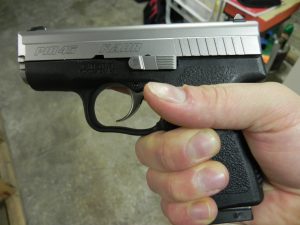 And for reloads they have extended mags: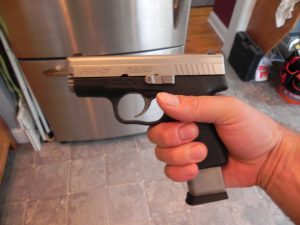 The Kahr holds the same amount of the same ammo, but its smaller, lighter, and gives you a bigger grip to hang onto. Never shot the two side-by-side, but that TALL slide and the short grip, I can't imagine the Kahr being WORSE to shoot.
The Kahr is more expensive than the XDs….but you can FIND the Kahr. Also all Kahr has to do is make a CM45, and it'll just blow the XDs out of the water…heck the CM45 is pretty close…but holds more, and is cheaper.