So this week's Gunblog Variety Cast is up.
Adam and Sean bring you Episode 89 of The GunBlog VarietyCast – Obama's Purple Disaster Conversation
Erin Palette asks, "What's your disaster personality?"
President Obama goes to Britain and tells them how to run their country. Nicki Kenyon tells us how that works out for him.
In the Pacifiers & Peacemakers segment, Beth Alcazar gives us a report on the Well Armed Woman Mid-South Purple Pow Wow
The same way he showed us that a battery wasn't just a battery, Silicon Graybeard shows us that a shop light isn't just a shop light.
And proving the principle that it takes an order of magnitude more effort to debunk BS than it does to generate it, Weer'd finally finishes with Loaded Conversations Episode 1.
Thank you for downloading, listening, and subscribing. You are subscribed, right? We are available on iTunes, Stitcher Radio, and now on Google Play Music!
Thanks also to Firearms Policy Coalition for their support. Go to www.FirearmsPolicy.org and help stop AB2607
And a special thanks to our sponsor, Law of Self Defense. Use discount code "Variety" at checkout for 10% off.
Upcoming Law of Self Defense seminars
August 7 – North Carolina specific – Raleigh, NC
August 13 – Oregon and Washington specific – Sherwood, OR
August 20 – Tenessee and Kentucky specific – Nashville, TN
October 1 – Pennsylvania and New Jersey specific – Bensalem, PA
October 15 – Arizona specific – Glendale, AZ
October 16 – New Mexico and Texas specific – Las Cruces, NM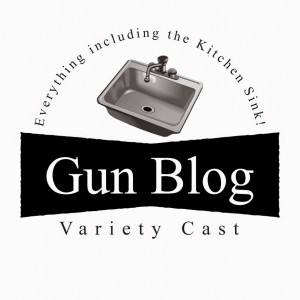 Podcast: Play in new window | Download