I'm feeling a bunch better now, so I will happily be back on THE SQUIRREL REPORT!
Go over to check out all the topics (we have tons!) and tune in at 9pm EST and call in to join in on the fun!
HOORAY SQUIRREL REPORT!!!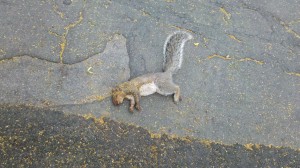 Image from here if you forgot the story!