Well the first night home with little LaWeer'da.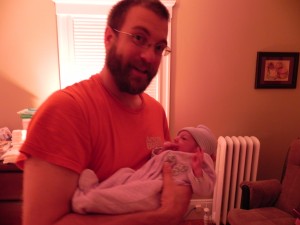 That was taken by Mommy at 1am, and little Miss was just down to party. We took shift between Mommy who has biological exclusive rights on feeding, Grand Ma who is staying with us, and me assisting feeding, and sitting up with the little Miss who was NOT tired at all and didn't want to be left alone.
The shift work worked very well, as we all got a little sleep and are doing OK.
Here's WHY she was all about being awake: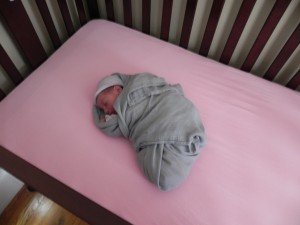 Fresh home from the hospital and FAST Asleep. Not very big at all! For the crib we got, I think we should have gotten a bigger baby! Of course she'll fill it out in time.
Ok time to make some rounds, and then maybe a nap!