Sometimes I'm just amazed at how crass the bait-and-switch shows up in some of these images. Are there people dumb enough to be fooled by this? Honestly, I think it's just pure confirmation bias, people seeing what they WANT to see.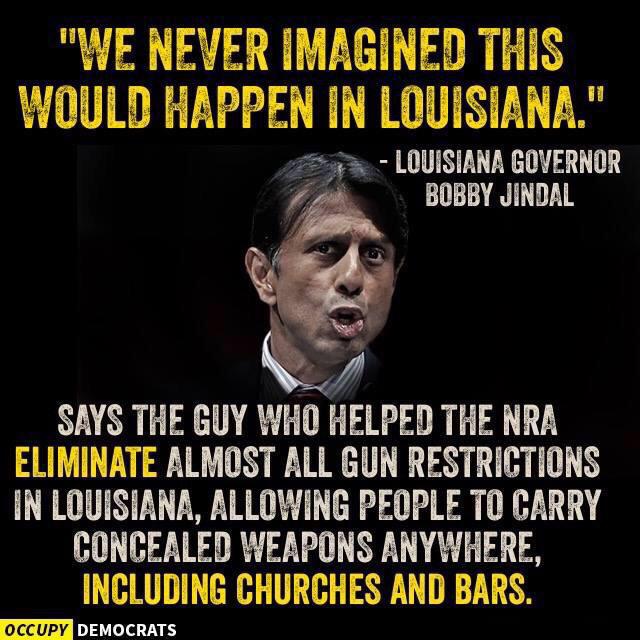 First up the sad truth is that ANY state could have a mass shooting of this scale. Hell there have been TWO spree killings in Texas in the last few years, and given Texas' view on Concealed carry and lethal force, that should be the bane to all spree killers.
But again, both of them were on Fort Hood, so technically not Texas STATE land, but Federal land, and…well we already talked about that.
Still just READ the damn text, Jindal worked hard to get rid of Louisiana's bullshit carry laws, so now you can carry in Restaurants, bars, and churches.
And his statement was in reaction to a shooting in a Movie Theater with a certain policy.
Straight up bait-and-switch!
Good job, guys!