Saw this picture on a news site: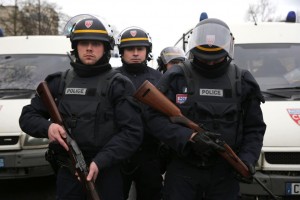 French Po-po of some type responding to the terrorists. So that's a Ruger Mini-14, and if you look it sure looks like it has the fire selector switch…but am I missing something, do these guns not have rear sights???
PS feel free to make jokes about mini-14s not really needing sights.