EP122 GunBlog VarietyCast – Weekend Glory
"Some clichty folks don't know the facts, posin' and preenin' and puttin' on acts, stretchin' their backs."
Beth got a letter, and it wasn't a happy one. Is it so wrong to focus on women in the shooting sports?
There are no walls between the "Safe" university and the "Unsafe" town, and criminals don't respect your imaginary boundaries. Sean looks into the case of a man arrested for kidnapping and sex assault right near Duke University.
Barron is on assignment and will return soon.
In the Main Topic, Sean discusses his new SIG P320 and competitive shooting. Will Erin ever shoot an IDPA match?
Tiffany has a message for Erin, and she has to quote Maya Angelou to get that message across.
How many hours are there between now and sunset? Erin tells you how to use your fingers to measure things in the sky.
Did you know that more people bought guns than received permits to carry in Florida? Gasp! One TV station decided to try to make hay of this, so Weer'd mows them down in another patented Weer'd Audio Fisk™.
Our plug of the week is for the Streamlight Stylus Pro flashlight.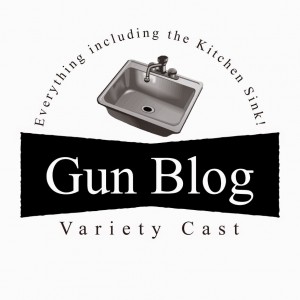 Podcast: Play in new window | Download