EP123 GunBlog VarietyCast – Happy Holidays 2016
Merry Christmas and a Happy New Year from all of us at the GunBlog VarietyCast! Enjoy our holiday-sized episode and we'll see you next year!
Beth is "On Assignment" and will return next week.
Two suspects are arrested in the murder of a third, and you'll never guess how they knew each other! Sean tells you all about it.
Barron is on assignment and will return soon.
In the Main Topic, Erin and Sean take a look back at 2016.
Tiffany was so intrigued by Weer'd's Audio Fisk of the "Miss Sloan" film trailer that she had to run out and watch it…and then she tells Weer'd all about it in a double segment we like to call "The Weerdy and Tiffy Show."
Erin combines her Blue Collar Prepping segment with the Plug of the Week to tell you about the Mule Light by UVPaqlite.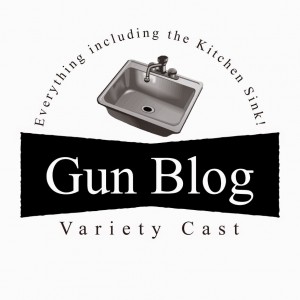 Podcast: Play in new window | Download