Another Great show up.
Show notes here Show below.
Adam and Sean bring you a packed show with a full cast AND a Special Guest!!
Erin Palette continues her "Thinking About the Way We Think" series with a segment on Mental Models.
What's up with Greece? Nicki Kenyon gives us her take on the European Union's threat to kick Greece out of the Schengen Zone.
Joining the podcast for her first show as a permanent contributor, Beth Alcazar talks about that Texas gun experiment where they hid a gun in a playroom and tossed in 8 unsuspecting children, just to see what would happen.
In his last show before an extended time away "On Assignment," Barron B sings the Song of his (Network Security) People, "Why Didn't You Disable That Stupid Old Busted Security Protocol Years Ago?" This time it's The Drown Attack that's getting him down.
Our Special Guest, Virginia Citizens Defense League President Philip Van Cleave returns to tell us how VCDL and Virginia gun owners defeated Bloomberg puppet Virginia Attorney General Mark Herring's attack on Concealed Handgun Permit reciprocity. You DO NOT want to miss this. Philip tells us of the amazing things that happen when gun owners stand up to be counted.
And did you know that the online magazine Vox is a bastion of honest journalism and champion of individual liberty, right? Stop laughing! Weer'd takes their anti gun video, and their cherry picked data to task with another patented Weer'd Audio Fisk™.
Thank you for downloading, listening, and subscribing.
Thanks to Firearms Policy Coalition for their support.
A special thanks to our sponsor, Law of Self Defense. Use discount code "Variety" at checkout for 10% off.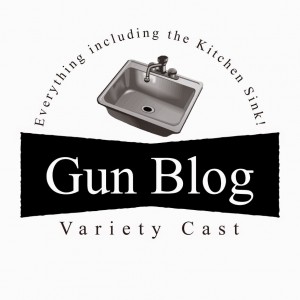 Podcast: Play in new window | Download