Sean and Adam tried to bring you another episode but Weer'd and Erin return from the NRA Annual Meeting to take over The GunBlog VarietyCast. Best Show Ever?
Nicki Kenyon does her last regular segment, talking about Ben Rhodes and the Iran "Deal" fiasco.
Our newest regular contributor, Tiffany Johnson, joins us to introduce herself and her segment, The Bridge.
If you want to know about the birds and the bees, you're listening to the wrong podcast. But if you want to know how pregnancy will affect your gunny life, our very own mom with a gun, Beth Alcazar is here to give you the lowdown.
And in his triumphant return after months of being away, Barron B explains the hidden dangers of those digital personal assistants like Siri, Echo, and "OK Google."
Thank you for downloading, listening, and subscribing. You are subscribed, right? We are available on iTunes, Stitcher Radio, and now on Google Play Music!
Thanks also to Firearms Policy Coalition for their support. Go to www.FirearmsPolicy.org to join
And a special thanks to our sponsor, Law of Self Defense at www.LawOfSelfDefense.com Use discount code "Variety" at checkout for 10% off.
Upcoming Law of Self Defense seminars
August 7 – North Carolina specific – Raleigh, NC
August 13 – Oregon and Washington specific – Sherwood, OR
August 20 – Tenessee and Kentucky specific – Nashville, TN
September 10 – Alabama specific – Talladega, AL
October 1 – Pennsylvania and New Jersey specific – Bensalem, PA
October 16 – New Mexico and Texas specific – Las Cruces, NM
October 22 – Iowa specific – Johnston, IA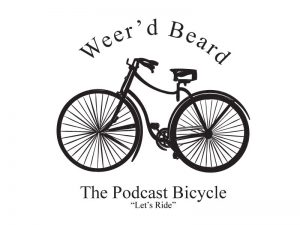 Podcast: Play in new window | Download