Got My Squirrel Report Shirts in!
I need to talk to Alan about what he did differently this time, as the shirt was cheaper, and is MUCH nicer fabric.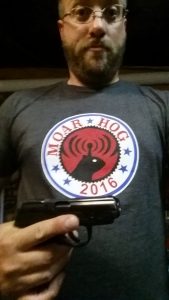 Photo Idea stolen from here.
For those who didn't get one…too bad you missed out! Think about it twice next time!!!