These were absolutely AMAZING guns. Cabot makes some REALLY impressive 1911s, but these were LITERALLY Out of This World.
Breathtaking guns.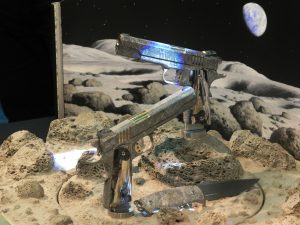 So the meteor the guns were made from was mostly made of Nickle and Iron, making it a natural sort of Stainless steel. It's softer than conventional steel, so Cabot welded conventional steel rails to the gun, and this is one of their test scraps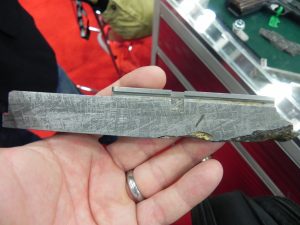 While the steel is softer than what Cabot makes their other guns from, these are actually shoot-able guns, and should live a moderately long service life….still where they shine (LITERALLY shine) is their looks!