EP137 GunBlog VarietyCast – You Keep Using That Word
The media being inaccurate or having an agenda? Inconceivable!
You think shooting a gun is a hair-raising experience? Beth suggests you try trimming a baby's nails. If you can do that, maybe shooting isn't so scary after all!
What kind of person shoots his girlfriend to death outside of her home? Sean takes a closer look.
Barron is on assignment this week, but in his place we welcome back Miguel in the inaugural episode of his new segment The Flea Market of Ideas. Miguel talks about less-lethal options for dealing with Antifa mobs.
In the Main Topic, Sean and Erin commiserate about the total misuse of the phrase "Stand Your Ground" in the media.
As promised last week, Tiffany tells us all about her trip to Germany to speak before the World Forum on Shooting Activities.
Last week Erin told you what emergency trauma equipment you'd need to keep people alive until the professional rescuers got there. Well what are you going to do if rescue isn't coming? Listen and find out.
We give them our tax dollars, but what does NPR do with them? Weer'd shows us that they don't try really hard to be objective.
And our plug of the week is Patrick O'Brian's Aubrey-Maturin series, the books that inspired the Russell Crowe movie, "Master and Commander: Far Side of the World."
Thanks to LuckyGunner and Remington for their sponsorship. And a special thanks to Firearms Policy Coalition for their support.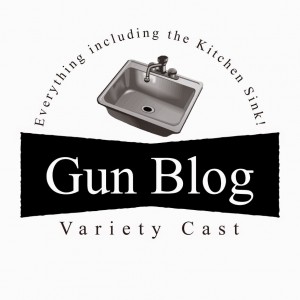 Podcast: Play in new window | Download