EP127 GunBlog VarietyCast – Nice SHOT, Man
That's why I say man, nice SHOT
What a good SHOT, man
The SHOT Show is over and Beth has some thoughts about the Good, the Bad, and possibly the Ugly aspects of it.
Who steals a golf cart and punches a cop? Sean takes a closer look.
Barron is on assignment and will return soon.
In the Main Topic, Sean and Erin talk about the recent gun rights court victory, Ezell II
Tiffany also spent the week at SHOT Show. She asks "Why are we so divided?"
Do you like wool clothes? They're great for the cold and wet that preppers might have to face. But how do you clean them when you don't have all your modern conveniences? Erin tells you how.
Josh Horwitz, the Oompa Loompa of Gun Control, was on the Tucker Carlson show. And you just KNOW that Weer'd is going to take a crack at him.
And our plug of the week is Bondic, the Liquid Plastic Welder. If you need to fix it, Bondic might just be the ticket.
Thanks to LuckyGunner and Remington for their sponsorship. And a special thanks to Firearms Policy Coalition for their support.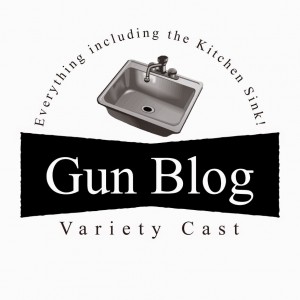 Podcast: Play in new window | Download