I hope people don't find the title disrespectful but that was the image that came to mind, a clown car:
AT least 11 people have been killed and 12 injured in a pickup truck that left a highway and crashed into trees in rural South Texas, authorities say.

At least two children were among the dead in the single-vehicle crash, said Gerald Bryant, a spokesman for the Texas Department of Public Safety.

"This is the most people I've seen in any (private) passenger vehicle, and I've been an officer for 38 years," Bryant said, referring to the chaotic scene.

The 23 people were loaded inside the cab and on the bed of the Ford F-250 vehicle.
An F250 is no small truck…but it also isn't a BUS either. 23 people is a LOT, and when that car goes off the road it gets bad FAST!
Of course I'm sure the police could have pulled over the vehicle and demanded that the passengers find alternate and safer transportation if they had caught them….but they didn't…that's how laws work unfortunately. Seems those who use the metric of "Gun Death" think laws work differently, demanding safety belt laws and demands that vehicles be operated within the manufacturer specifications will do nothing for people THIS reckless.
Hey but they aren't "Gun Deaths" so this isn't relevant!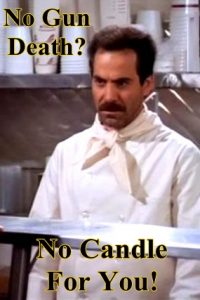 h/t Jigsaw