Hungarian police have captured a young man suspected of killing four members of his family with a machete in a village south of Budapest.

They seized the man, in his mid-20s, shortly after the attack in Kulcs, 60km (37 miles) south of the capital, in which three people were also wounded.

He allegedly killed his father, brother and grandparents following a row.
A tool designed for clearing brush that has caused so much death. Further its such a simple tool that anybody could build one just using basic tools and skills.
Hey, but he didn't use a gun! Remember, Hungary has low "Gun Death"!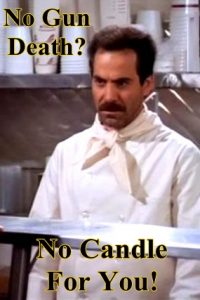 and Zercool