Thought I'd share some sights and smells of the New England Aquarium
First one of the seals crashed out after the show.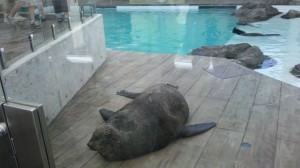 He smelled like most seals, which, if haven't smelled seal is essentially Wet dog, Body Odor, and dead fish.
The penguins are always a favorite :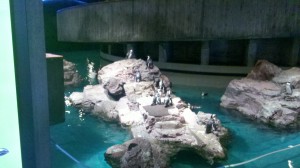 They of course smell like poop and dead fish.
And my favorite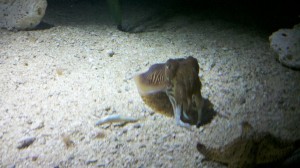 And they're in a tank so you can't smell them, but even out of the water they don't smell like much at all.