Why would anybody use an SUV? you can't hunt with them!
A 25-year-old Bronx woman mowed down her teenage boyfriend and then drove away as dramatic payback for shattering her iPhone.

Jasmine Diaz is in custody after Frankie Hernandez' family found his lifeless, broken body lying on Morris Avenue at about 1.30am on Wednesday.
Car used as a murder weapon, but the antis don't want us to use the metric of "Car Murder" or "car death" because they USE cars and don't want THEM banned.
And all for an iPhone? Really?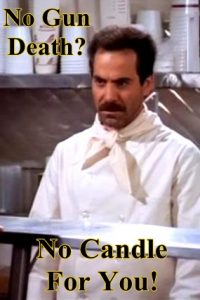 h/t Bob