Hey we don't need guns! Those are just for people who are paranoid! The Police will protect you!
A police force has been slammed for failing to dispatch officers to a woman who warned them five times she felt scared shortly before she was stabbed to death by her ex lover.

Jeanette Goodwin, 47, was murdered in a horrific knife-attack at her home in Southend, Essex, in July 2011.
Hey, but this is England, where they have such low "Gun Death"! The antis are just glad she wasn't shot!
The police will uphold the law for the masses, but when it comes to the individual, your safety is up to you! AND…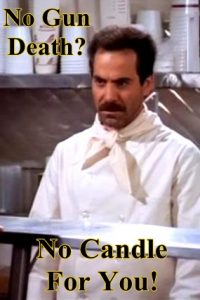 h/t Bob