A father has been found guilty of killing his 15-week-old daughter while he was orally raping her.

Steven Deuman Jr, 26, of Suttons Bay near Traverse City, was convicted of first-degree murder and aggravated sexual assault after jurors – who were subjected to disturbing testimony and photos – took less than an hour to convict him.
There are monsters in this world! Do you think limiting the tools they have will stop them from being monsters? Do you think limiting the tools YOU can use to defend your life if you ever encounter one of these beasts.
Of course when it comes to a baby being raped to death?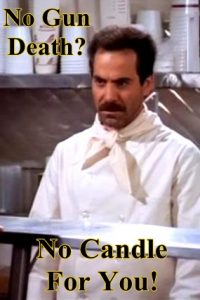 h/t Bob