Well we're doing another food show tonight on THE SQUIRREL REPORT!
Tonight we'll be talking odd regional Thanksgiving dishes, Thanksgiving traditions, and what would you eat if turkey didn't exist? Plus we'll probably throw in some politics and current events.
You know you want to call in, so when 9pm EST comes around pick up that phone and dial 214-530-0036 and join us for THE SQUIRREL REPORT!!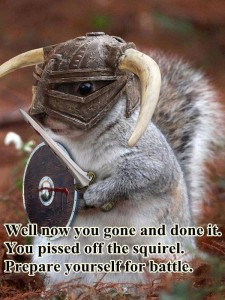 Thanks to Bob for that image!