The stupid is impressive!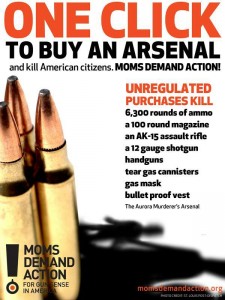 First up, the Aurora shooter had a clean background and could legally buy anything he wanted.
Still of those things he did NOT buy:
an AK-15 Rifle….because there is no such rifle. Also all firearm purchases were made through a gun shop with a background check. See also the handguns and shotgun.
Tear Gas Canisters: Nope, they were just smoke markers.
Bullet Proof Vest: Nope it was just a "Tactical" vest with no ballistic protection.
Try harder next time guys! You almost got it all wrong!
There are three kinds of people in the gun debate. The people born pro-gun, the people born anti-gun, and the people who study the facts and are pro gun.