Man I really think we needed a bigger baby!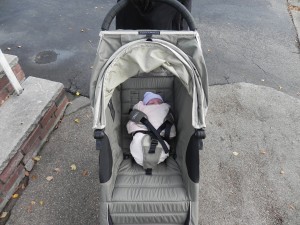 This met me at the train today! Seriously baby you are dwarfed by EVERYTHING!
And because my daughter lounges like a champ!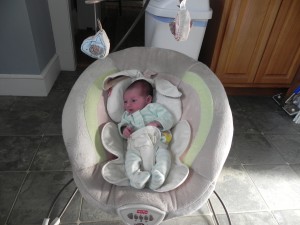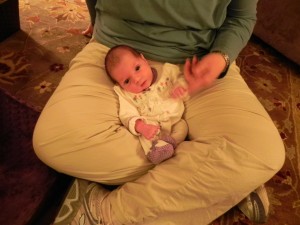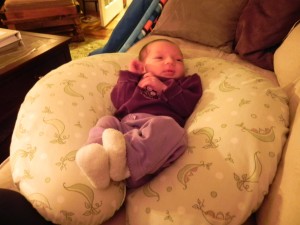 That last one is a Boppy Pillow which is for breast feeding, but I have yet to meet or hear of a single woman who uses it for that! Its really ideal for putting a baby inside of so they can sit on their own.
Back to daddy work!