So as you all should know I'm a pretty hardcore Android OS guy. Well this weekend I decided the ease of use, affordability of product, and multitude of options for platforms was just too much for me to bear. So I wandered into the Apple store at the local Mall.
There it was, the piece of technology I'd always wanted! I had to buy it!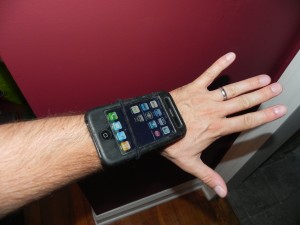 Yep, I got myself an iSwatch! It's AMAZING! It tells time and runs Apple aps and only moderately cripples my non-dominant hand!
Still the story goes on! I hadn't read about this product in any of the Apple press, nor on their website, but I guess my Apple store has some sort of promotional thing. For the same price of the iSwatch, I was able to get the iSwatch Plus!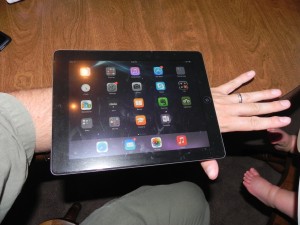 Just AMAZING! That screen is HUGE! Great for watching movies and I can now fed off attacks as if I was wearing a buckler shield! I already feel my left arm cramping up!
THAT MEANS IT'S WORKING!!!!!!11!!
I had to troll Alan with that one!