Now this is cool!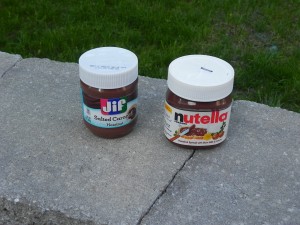 So we should all know about Nutella. It's a German spread made from Hazelnuts with chocolate flavor. Recently a bunch of other companies have started to compete with it. One of them is Jiff, who makes a chocolate spread which I have, but haven't tried yet. The other day at the store I noticed that not only were the Jiff spreads on sale, but they came in Salted Caramel as well.
So I tried it. HELLS YEAH! It also has chocolate flavor, and is much sweeter than Nutella. The salty caramel flavor is prominent and very good.
This is likely available everywhere and well worth a look.