Via Joan a picture of her lobbying bad laws that decrease public safety.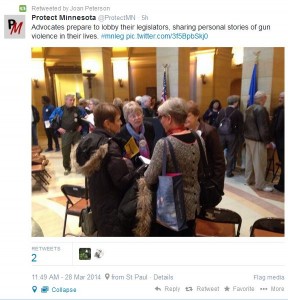 Man that is a LOT of grey hair! Are there ANY young people who want "Common Sense" gun reform? Aren't there any young people willing to give weepy stories about how people broke dozens of laws so we need ONE MORE law to prevent it?
Generally when our side goes out its whole families and the crowds range from the proverbial "Eight to Eighty".
This is what a losing side looks like, and boy they're looking desperate!