Retention Holsters and Open Carry
I have to agree with this, despite the fact that I almost never open carry, but when I have open carried the holsters I've used had positive retention…as in this: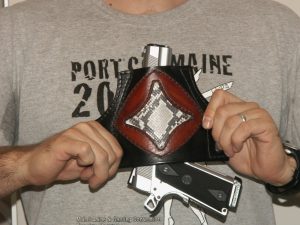 Not a widget like this:

OK that was intentionally biased, but he does have a good point. Something can go wrong with your holster, from an accidental finger on a trigger, or dust, dirt, or this time of year, snow getting into the works of your retention system turning your gun into an effective paperweight.
I generally thought of retention holsters as a good idea but not necessary, but this is giving me more to think about.
What are your thoughts?