Episode # 101 – the TIE Fighter episode
Join our ragtag group of pro-gun freedom fighters as they struggle against the evil Empire of malice, stupidity, ignorance and lack of due process or legislative oversight!
Beth is tired of "Smart" anti-gun answers to pro-gun statements so, she answers the anti-gunners in turn.
Sean looks at the two suspects in the murder of an elderly woman in Kinston, NC.
"Legitimate malware?" Barron shows us how to avoid malware served up from sources you thought you could trust.
In our main topic, Sean and Erin take a brief look at the recent decision by the Massachusetts AG to unilaterally redefine State law to ban so-called "Assault Weapons."
Before you can go somewhere, you first need to know where you are. Erin tells you what kind of maps you need and how to get them.
In a special double segment, Tiffany and Weer'd compare their shared history. Both started out as anti-gunners, and both have become pro-gun activists. How did that happen?
And our plug of the week is for Merrell Jungle Moc shoes.
Thank you for downloading, listening, and subscribing. You are subscribed, right? We are available on iTunes, Stitcher Radio, and now on Google Play Music!
Thanks also to Firearms Policy Coalition for their support. Go to www.FirearmsPolicy.org to join
And a special thanks to our sponsor, Law of Self Defense at www.LawOfSelfDefense.com Use discount code "Variety" at checkout for 10% off.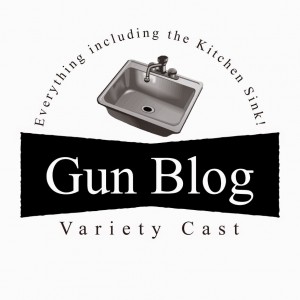 Podcast: Play in new window | Download