This Is the Intro That Never Ends
Yes, it goes on and on my friend. Your co-hosts started bantering, not knowing what it was, and they'll continue talking forever just because…
Do shooting ranges for women exist? Of course! But they aren't "Barbie's Dream Range". Beth speaks with Kim Condon, the owner of Boondocks Firearms Training Academy, about her female-friendly range.
In Felons Behaving Badly, friend of the show George sends in a story titled "Two men accused of breaking into Union County chief deputy's home in custody." You'll never guess what Sean finds out.
ITT Tech got their federal student aid money spout cut off, and Barron tells us what that means for its students and graduates.
In our main topic, Sean talks with Bob Mayne of Handgun World Podcast, the co-founder of Self Defense Radio Network.
We all love a good movie, and Tiffany tells us how sharing that movie magic can help us bridge the gap between gun people and non-gun people.
Did you know it was National Preparedness Month? Prepping is going mainstream and Erin tells us how that happened.
We all thought it was dead and gone, but suddenly, it's back! … but not better than ever. Loaded Conversations drags a half-finished podcast off the ash pile and serves it up for another Patented Weer'd Audio Fisk™.
And our plug of the week is for RoadID. See the show notes for a $5 off coupon.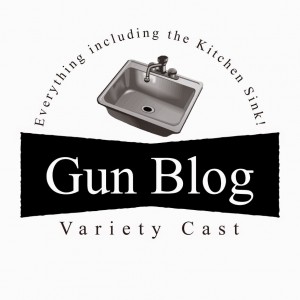 Podcast: Play in new window | Download