In this Very Special Episode of the GunBlog VarietyCast, Adam makes an announcement that will forever change the future of the podcast.
Erin Palette talks with Sean's wife about the car emergency kit they built together.
Tiffany Johnson suggests that people should think about what they are saying before running their figurative mouths off at the keyboard.
That embarrassing moment when your child outs you as a concealed carrier — Beth Alcazar considers the question of what, and when, you should tell your child about the fact you carry a gun.
Barron notes that as soon as Congress fights off a challenge to due process when it comes to firearms, everyone changes sides and argues the other direction about computer privacy.
And Weer'd dissects our President's latest speech about guns, post-Orlando.
Thank you for downloading, listening, and subscribing. You are subscribed, right? We are available on iTunes, Stitcher Radio, and now on Google Play Music!
Thanks also to Firearms Policy Coalition for their support. Go to www.FirearmsPolicy.org to join
And a special thanks to our sponsor, Law of Self Defense at www.LawOfSelfDefense.com Use discount code "Variety" at checkout for 10% off.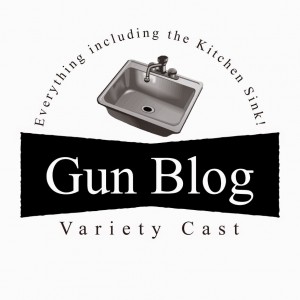 Podcast: Play in new window | Download