Episode 106 – Dr. Jill Stein Doesn't Understand Science
Tired of the toxic brain fallout that accompanies the gibbering and capering of anti-gun, anti-science, anti-logic morons? Join us in the GunBlog VarietyCast bunker and we'll weather the derpular winter together.
Beth interviews Liz Lazarus about her new book, Absence of Malice, a story of a self-defense shooting based on an event from the author's real life.
It's the "mass murder" you haven't heard about: a man murders his wife and three children. It would have made national news IF the murdered were committed with a gun… but he used a hammer, so no one in the media cares.
Want to track down your misplaced car keys? Barron tells us how TrackR Bravo works, and if there are any security concerns you should have.
Erin takes the reins of the Main Topic and interviews listener Robert about Dr. Jill Stein MD's absolutely silly "nuclear power plants = WMDs" tweets. Then the discussion shifts to Blue Collar Prepping as they discuss preparing for a far more plausible nuclear emergency.
We're paying for it, so Weer'd does his Patented Audio Fisk™ on three anti-gunners ganging up on the president of USCCA on NPR's Diane Rehm Show.
And our Plug of the Week is Bob Mayne's Handgun World Episode 381, where he interviews fellow podcaster Paul Lathrop about his 6 month ordeal of being falsely charged.
Thank you for downloading, listening, and subscribing. You are subscribed, right? We are available on iTunes, Stitcher Radio, and now on Google Play Music!
Thanks also to Firearms Policy Coalition for their support. Go to www.FirearmsPolicy.org to join.
And a special thanks to our sponsor, Law of Self Defense at www.LawOfSelfDefense.com Use discount code "Variety" at checkout for 10% off.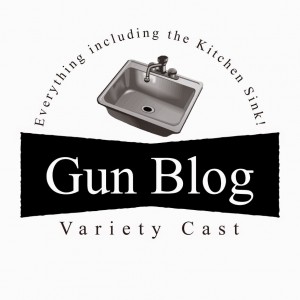 Podcast: Play in new window | Download