So Sean was moving to his new house this week, so instead of a regular show, We bring you a special group show!
Sean tells you about another Sean Sorrentino. One who is a very naughty Sean Sorrentino. This Sean Sorrentino will not be podcasting where he is going.
Adam relates the horrifying story of the legal system run amok. Or is it? A teen is arrested on Felony Robbery charges for stealing a cup of soda from McDonalds!
Erin Palette holds an Ask Me Anything. About preps, you dirty minded people.
In our main topic, we endure the nails-on-a-chalkboard sound of Hillary and her daughter Chelsea confirming that a President Hillary Clinton will, in fact, be coming for your guns.
Special Guest Luke Apps, of The Triangle Tactical Podcast, thinks you should start a blog or a podcast. He's a great person to tell you about it because he's the person who encouraged me to start this podcast.
And finally, Weer'd plays a few clips from the latest episode of no one's favorite anti-gun podcast, Loaded Conversations. To say that this woman has "issues" is to grossly understate it. You've got to hear it to believe it.
Thank you for downloading, listening, and subscribing. You are subscribed, right? We are available on iTunes, Stitcher Radio, and now on Google Play Music!
Thanks also to Firearms Policy Coalition for their support. GotoStopNewsome.net to help FPC crush Governor Newsome's ammo ban.
And a special thanks to our sponsor, Law of Self Defense. Use discount code "Variety" at checkout for 10% off.
Upcoming Law of Self Defense seminars
August 7 – North Carolina specific – Raleigh, NC
August 13 – Oregon and Washington specific – Sherwood, OR
August 20 – Tenessee and Kentucky specific – Nashville, TN
October 1 – Pennsylvania and New Jersey specific – Bensalem, PA
October 15 – Arizona specific – Glendale, AZ
October 16 – New Mexico and Texas specific – Las Cruces, NM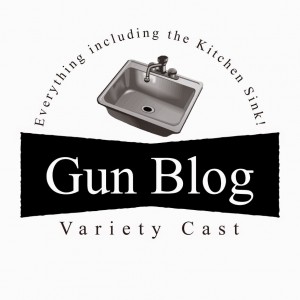 Podcast: Play in new window | Download