So this followed me home from the shop: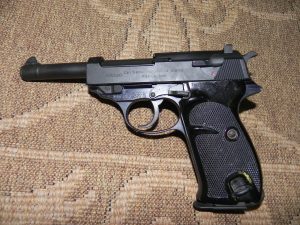 I've wanted one for a long time. They're interesting historical pieces as well as what I consider the great-grandfather of the Beretta 92.
But really the reason I got this gun is because MEGATRON!!! I did grow up in the 80s….oh and this didn't hurt.
So here's where I need some help. I know NOTHING about these guns. All I know about this one is it's marked "Walther P38" tho it has the Alloy frame, and is a post war gun date-stamped for April of 1958.
Where do I go to dig up all the proof marks and learn about what variant this is?
Oh and this video is awesome