EP135 GunBlog VarietyCast – The Spotlight Effect
-What's it like to be a woman in the firearms industry? Beth tells us about how she has to prove herself every day.
-A fire, a fire extinguisher, and a knife are the what; Sean takes a closer look at the who.
-Barron is on assignment and will return soon.
-In the Main Topic, Sean and Erin talk about getting over that feeling that EVERYONE is watching you as you learn to carry concealed.
-Tiffany is on assignment and will return next week.
-We know there's no reason to read them, but Erin says that newspapers actually still have uses.
-He's half of the "Armed with Reason" duo, and as Weer'd will show, he's not any more intelligent or reasonable in audio form than he is in print.
-And our plug of the week is the Striker Control Device, aka the Glock Gadget.
Thanks to LuckyGunner and Remington for their sponsorship. And a special thanks to Firearms Policy Coalition for their support.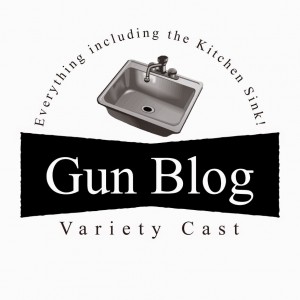 Podcast: Play in new window | Download