EP140 GunBlog VarietyCast – Going to NRAAM 2017
There's no yellow brick road, but be sure to follow the GBVC cast at NRAAM!
Beth is still going to NRAAM… but the USCCA is not. Beth tells us how the NRA dis-invited them.
Some relationships are fiery; this one ends in arson. Who lit the fire? Sean takes a look.
Barron is on assignment this week.
Discretion is the better part of valor, and so Miguel reminds you to pick your fights lest you get in over your head.
In the Main Topic, Sean and Erin talk about concealed carry handguns as Personal Protective Equipment.
Tiffany is on assignment this week.
Friend of the show Sarah Cade asked Erin, "How do you find your family members in an emergency?" Erin has some ideas.
For some reason, family members seem to get upset when their criminal spawn get shot! Weer'd brings us the grandfather of one of the home invaders killed in Oklahoma.
And our plug of the week is NRAAM 2017. Follow us on Instagram!
Thanks to LuckyGunner and Remington for their sponsorship. And a special thanks to Firearms Policy Coalition for their support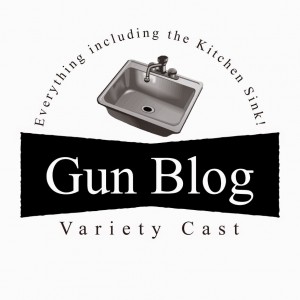 Podcast: Play in new window | Download