EP141 GunBlog VarietyCast – Be Yourself… No, Not Like That!
I look forward to the day when being a gun owner no longer carries a social stigma.
Beth received a letter asking for speakers for Career Day at her son's school, but when she told them she was a firearms instructor, they said "Thanks, but No Thanks."
A man attempted to give girlfriend a ballistic abortion. Sean looks at his permanent record.
Barron is on assignment this week.
What's worse than a rabid gun grabber running an anti-gun organization on Daddy Bloomberg's money? A rabid gun grabber running a political campaign on Daddy Bloomberg's money
In the Main Topic we welcome Special Guest Rob Morse of the Self Defense Gun Stories podcast.
Tiffany is headed off to NRAAM. Will she once again be the only black woman at a gun rights event? Or is there truly a place for people that look like her?
Convention season is upon us. Erin gives you tips on how to comfortably survive what she calls "kindergarten for grownups."
ABC goes Full Gun Grab with "Designated Survivor". Weer'd has the audio and the facts.
And our plug of the week is Magpul PMAG Glock magazines.
Thanks to LuckyGunner and Remington for their sponsorship. And a special thanks to Firearms Policy Coalition for their support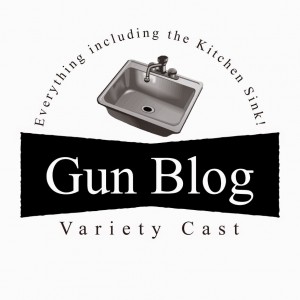 Podcast: Play in new window | Download