EP142 GunBlog VarietyCast – Cameron Diaz and Chocolate Godzilla at NRAAM 2017
That's a movie I'd go see!
Join Sean, Erin, Beth, Tiffany, Weer'd, and Co-host Emeritus Adam as we record LIVE in the Media Room at the NRA Annual Meeting 2017. Subjects of discussion include
SIG pistols
Grayguns
Airforce Airguns
Bribery Vodka from Covington
C-Products Magazines
Next Level Training's SIRT Pistol
Infiltrating the Mom's Demand Action protest
The derpiest holster EVAR!
Mike Seeklander
The NRA Women's Luncheon
Safer Faster Defense's SFD Responder
Second Amendment Foundation
10K for 2A
Korth Revolvers
Cabot Guns
Thanks to LuckyGunner and Remington for their sponsorship. And a special thanks to Firearms Policy Coalition for their support!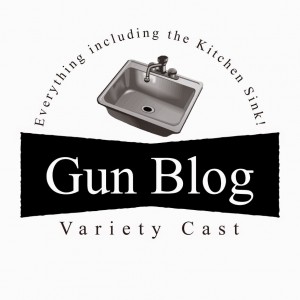 Podcast: Play in new window | Download