Been a while since I used the "Random" tag here.   This is the stuff that puts the "Weird" in "Weer'd World". So my wife has a Motivational Cube. It's one of those cube-shaped picture frames that has space for 6 small pictures, only she put affirmation phrases on them.
I decided I wanted it, but things like "Work to live, don't live to work" or "Don't get Overwhelmed with the Details, Just Start Somewhere" aren't as interesting to me.
Here are my Six affirmations!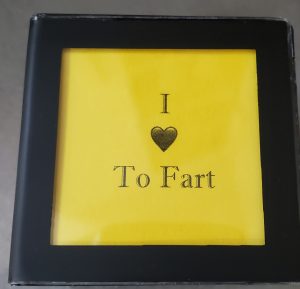 Always True!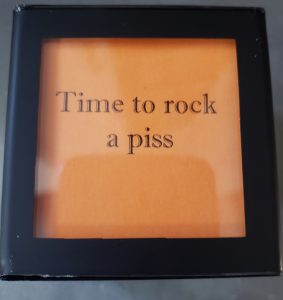 A normal person just takes a Piss, I piss for excellence!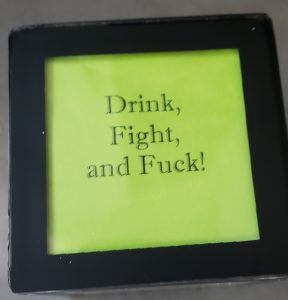 Quote the Philosopher, GG Allin!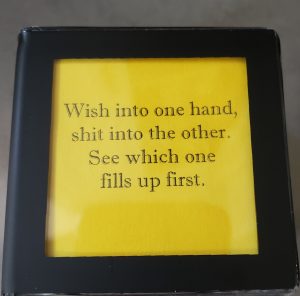 A Super True Addage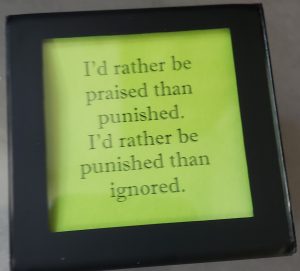 Honestly this is why I'm doing what I'm doing!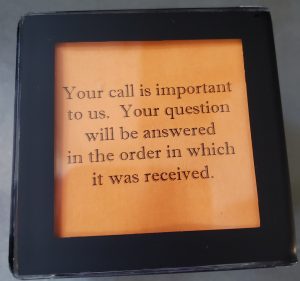 I might say this to family and friend when they ask me for help…..
This makes me laugh so hard! What would your 6 be?